Growing up among the dead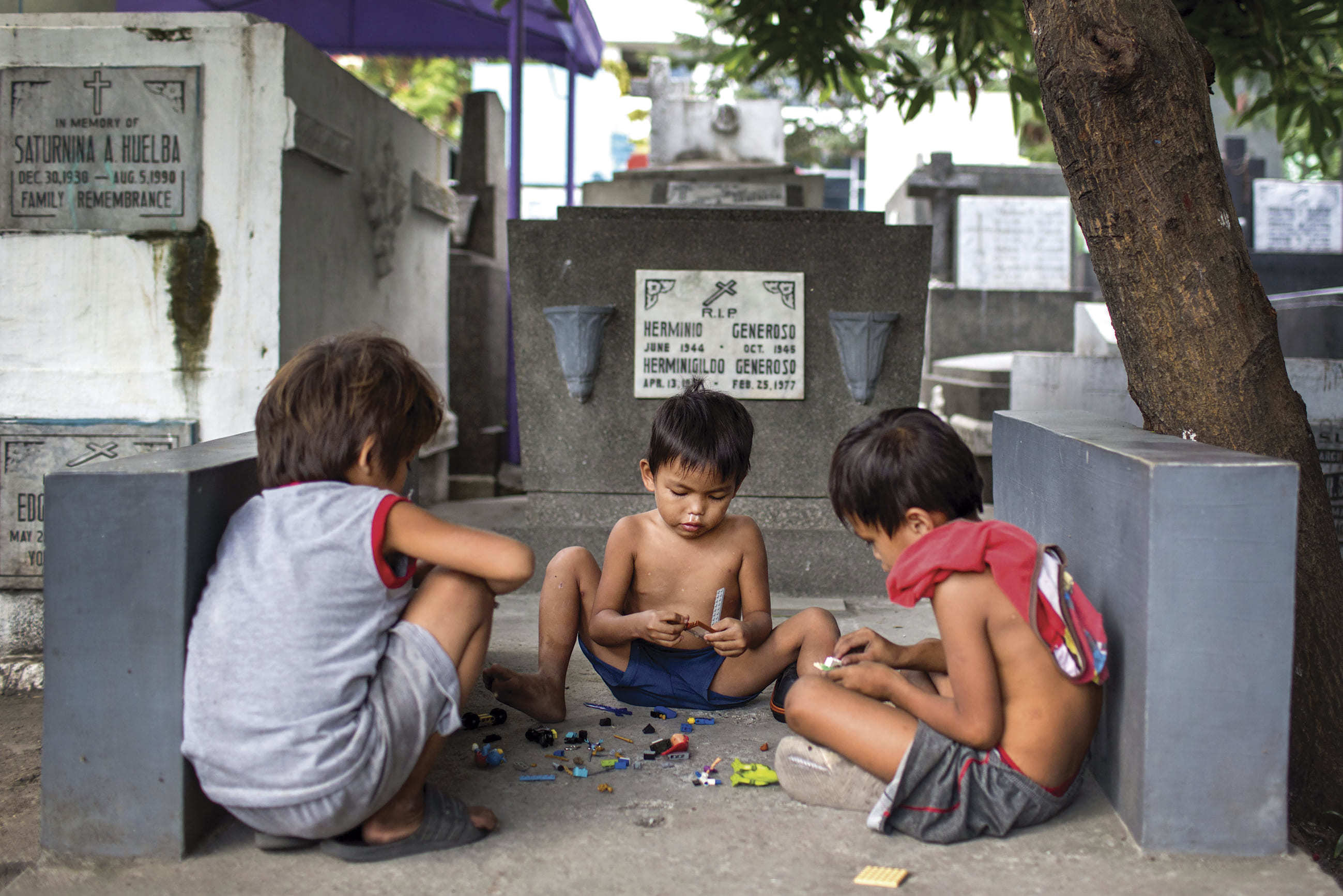 Children's lives are often influenced by the circumstances of their parents. When resources are scarce, home may be found even in a cemetery.
Children of these families help shape a unique life in an uncommon place. They live in local cemeteries, sleep on top of graves and find shelter inside mausoleums - which their parents often maintain in exchange for the opportunity to live there. Yet, kids are kids and have ways of making their home a playground. They find joy in everyday life, while growing up among the dead. February 2020, Manila, Philippines.