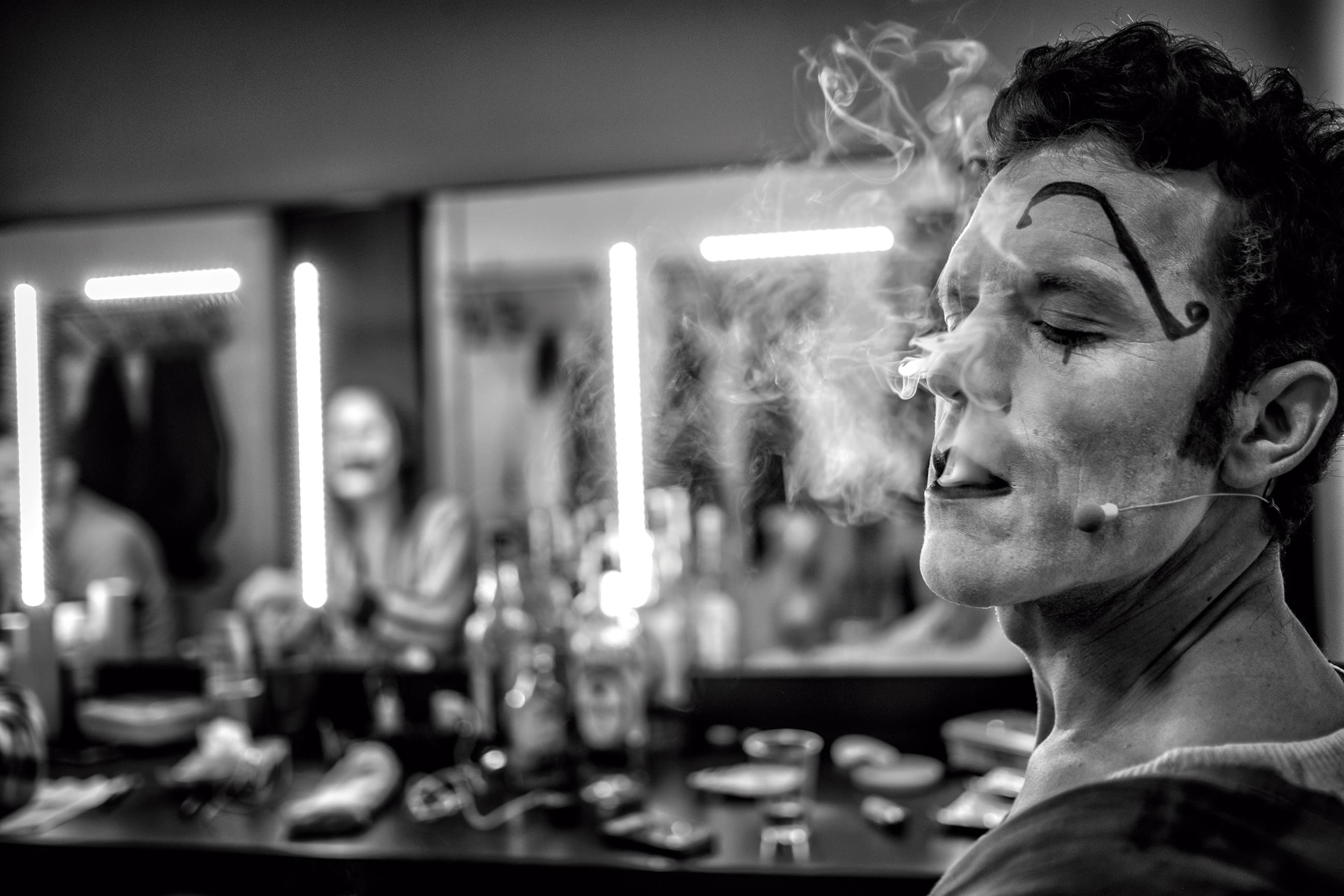 Behind the curtain there lies another world.
Things happen at a different pace.
A tense calm prevails.
Behind the curtain all fears hide.
It is the antechamber to metamorphosis.
Maybe a dressing room at the theatre, a circus caravan, the toilets in a bar, in the corridors of an auditorium, the transformation of people into characters gradually takes shape.
Only a flimsy curtain separates them from the real world.
Thanks to : Pepino Pascual, Tortell Poltrona, Senyoreta Titat, johnny Melville, Carolina Feliu, Jordi Martínez, Joan Arqué, Roger Julià, Mauro Paganini, Claret Papiol, Oriolo, Jango Edwards, Jordi Juanet "Boni", Nuria Solina, Quimet Pla, Diana Pla, Jordi Aspa, Die Maiers, Gromic, Tim & Joe, Teatre Lliure, Circ Cric, Festival de Pallasos de Cornellà.