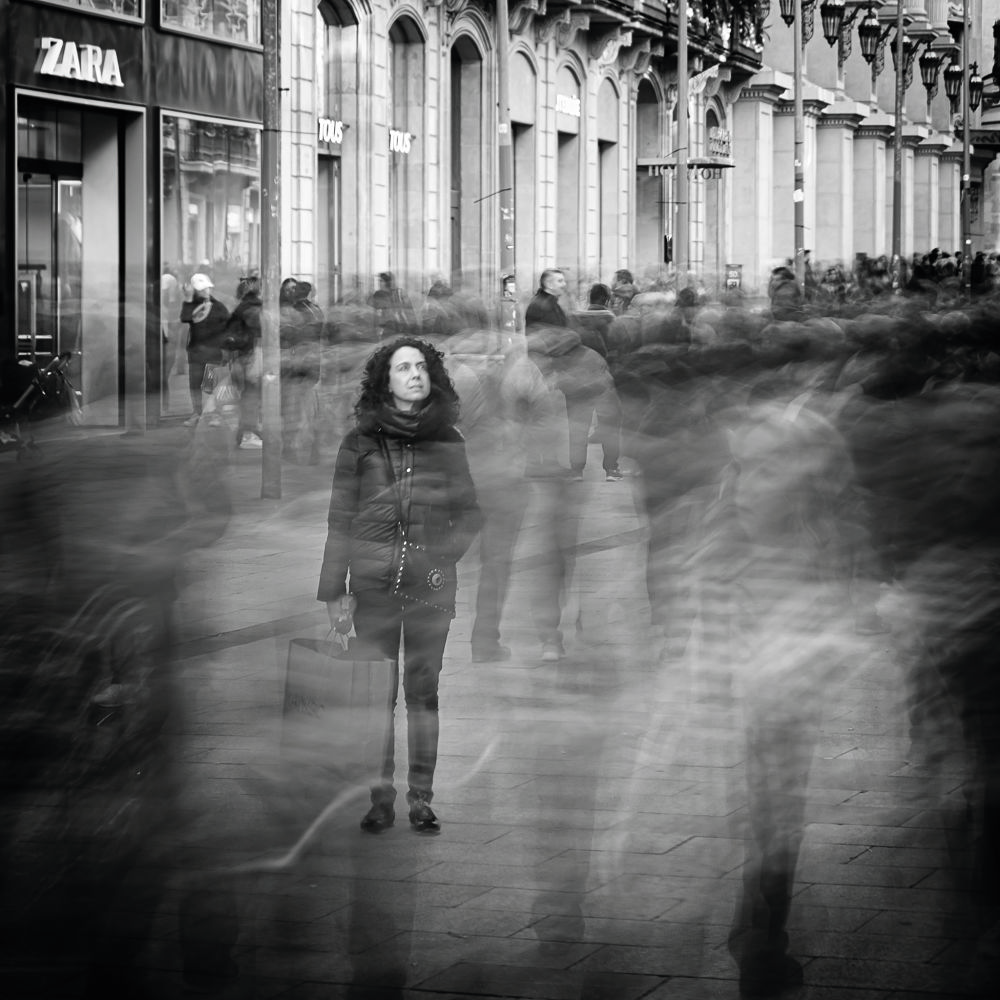 Does time exist? Is it an invention of human beings that binds the Western world in chains, but is completely flexible on the African continent?
Photography is objective and reflects the moment in a series of events in time, as suggested by Imogen Cunningham, Ansel Adams and their Group f/64. So, does this impression in light that we obtain with our sophisticated analogical and digital tools always reflect that past? Unlike on previous occasions, outside of exhibition halls and other conventional photographic platforms, students belonging to the "Photography-guided.
Projects" workshop, a non-regulated course of Escuela Abierta provided by the Municipal Art and Design School La Gaspar show with this exhibition their own particular way of interpreting this concept by displaying their work in large format and in a public space, in order to share their view of time with the regular visitors to FineArt as well as with others who happen to be passing by.