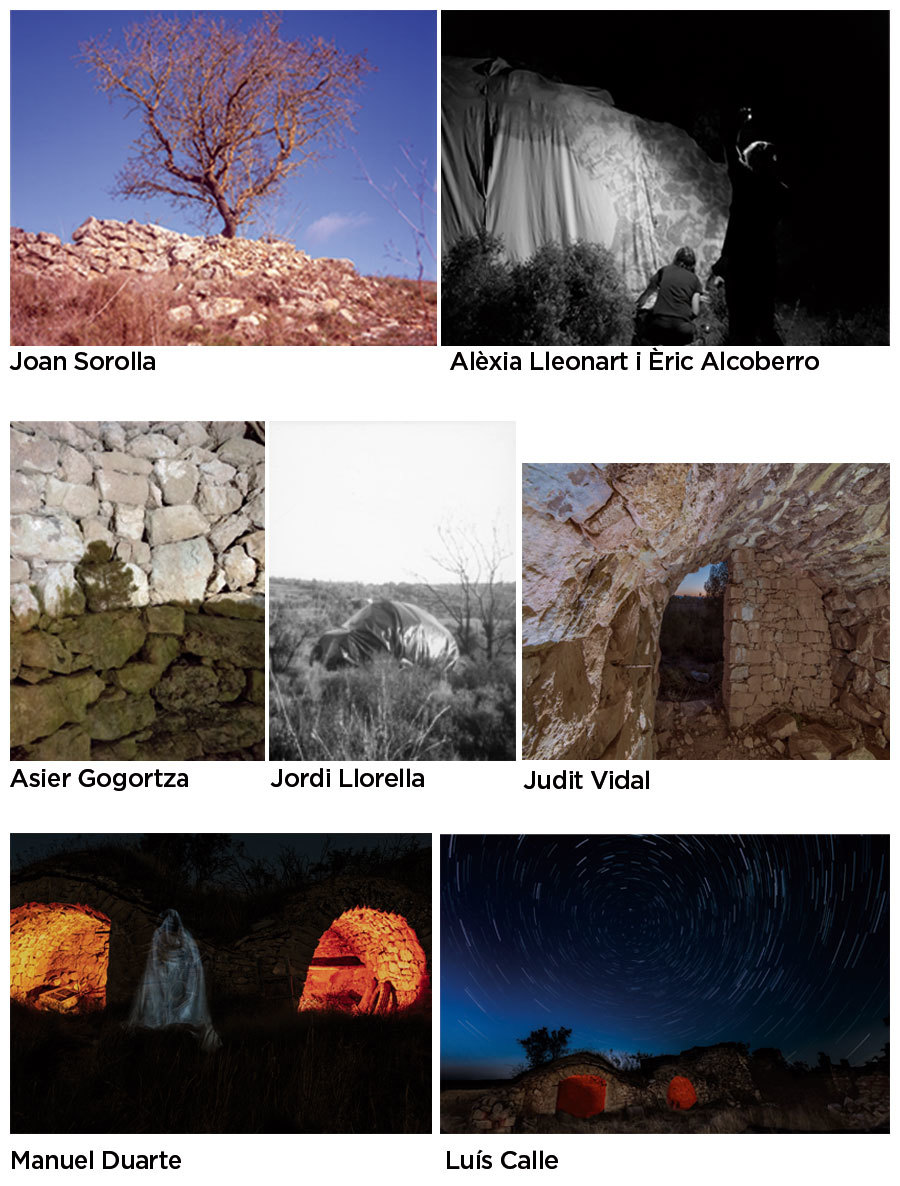 River banks, vine shacks, dome huts, wells, ovens, ponds... dry-stone constructions all around us, harmoniously blending into the landscape.
Barely visible, they have great historical value and are a reference to our land's ancestral husbandry and identity, as sites of farming and livestock activity.
The dry-stone night acknowledges this legacy and transforms it into a modern artwork, prompting new conversations about its preservation and its possible uses through four perspectives: back and front, feeling one's way, ancestral settings, and invisible integration.
This exhibition presents the works made by artists and photographers: Èric Alcoberro, Luís Calle, Manuel Duarte, Asier Gogortza, Alèxia Lleonart, Jordi Llordella, Joan Sorolla and Judit Vidal.