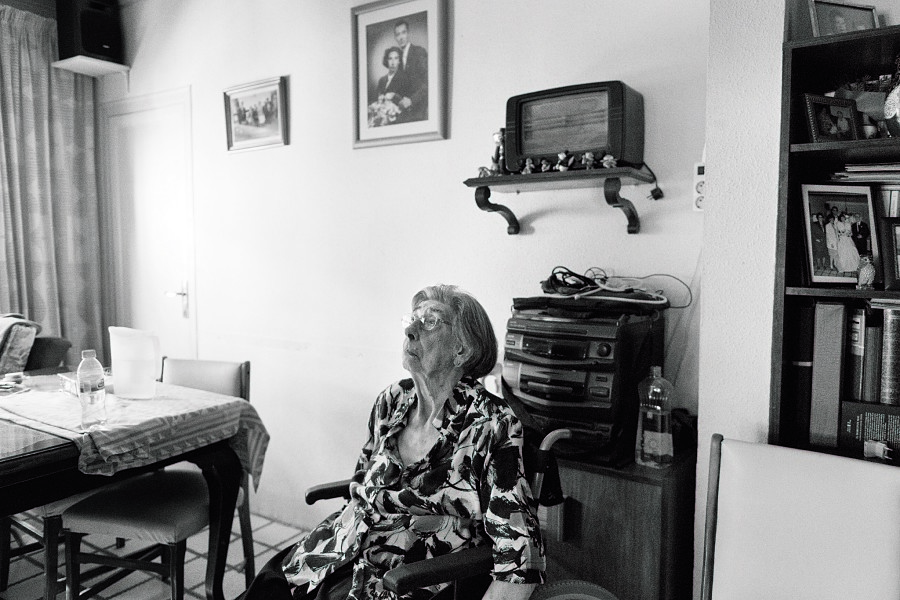 Dina had spent the last six months working as a volunteer on the project Let's go for a walk, which involves helping people with reduced mobility to go out for a walk.
Drawn by her strength and generosity, I wanted to document her experience. Some of the neighbours that took part in the project had not left their homes for days, months, or even years. Since 2018, I have been photographing voluntary workers and some of the elderly people involved in the scheme. Thanks to the project, around thirty people trapped in their homes have been able to go out for a walk.
The project, sponsored by the Coordinadora de Entidades del Poble Sec [coordinator of entities of the district of Poble Sec], was launched in 2009, under the auspices of Barcelona Local Authority's Public Health Agency.