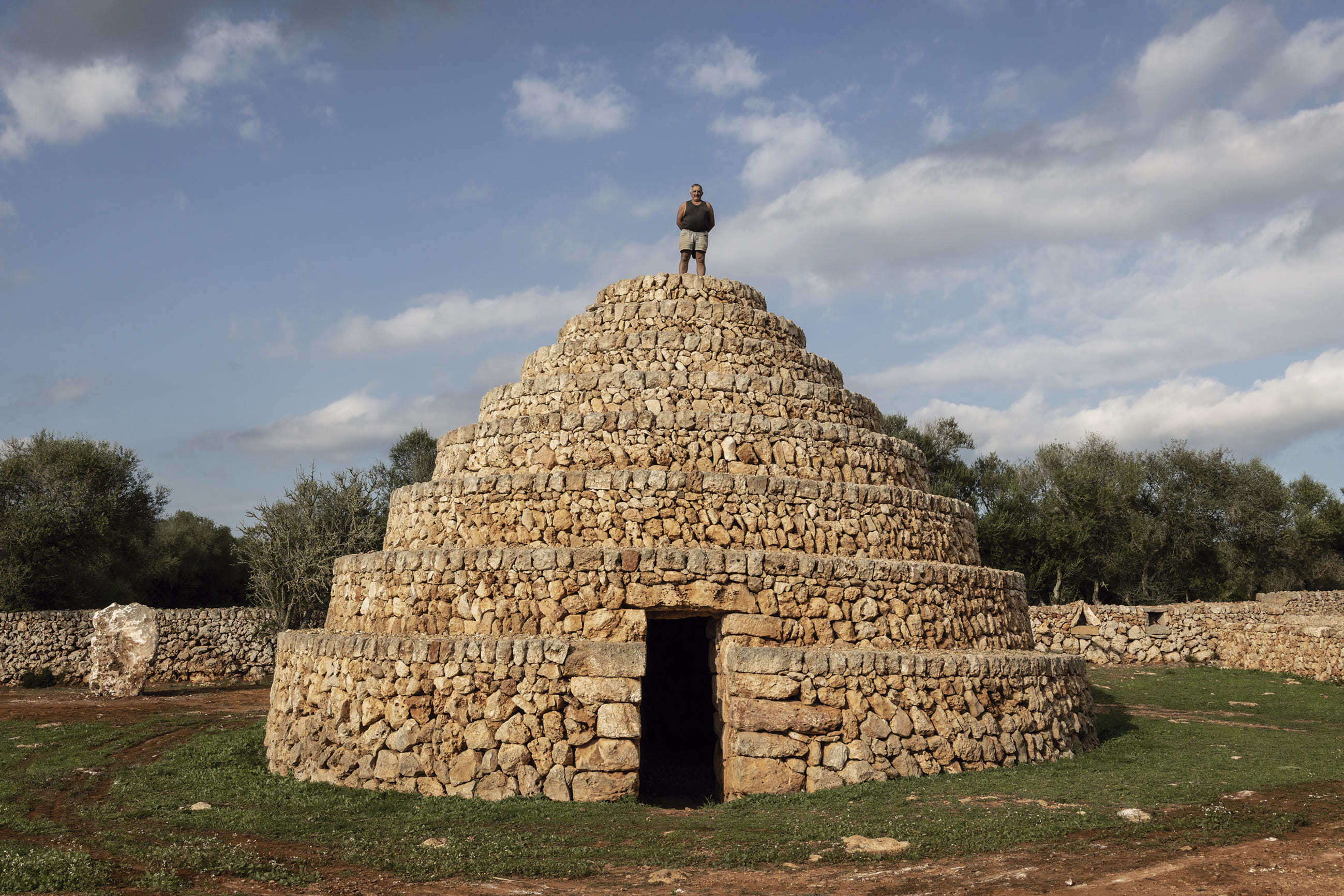 Menorca, dry stone landscape, a cultural heritage.
If all the dry-stone walls in Menorca were placed in a line, they would circle the planet several times.
One of the things that most draws your attention when you first set foot on the island is the abundance of stone one sees in the landscape, and the stone buildings that are found there. Menorca is known for its talayots (megaliths), its navetas (chamber tombs) and its villages of stone that date back to prehistory. It is also characterized by its stone walls and its other more recent traditional dry-stone constructions, as well as for its limestone and sandstone quarries, which provided work and sustenance for the island throughout a century. These constructions are now in great need of restoration, but no craftsmen capable of undertaking this work are currently available.
As the phrase itself suggests, the art of making dry stone walls and other structures consists in building up rows of carefully interlocking stones without the use of mortar.
Winner project of the XX Previo de jóvenes Fotógrafos/as de Catalunya.