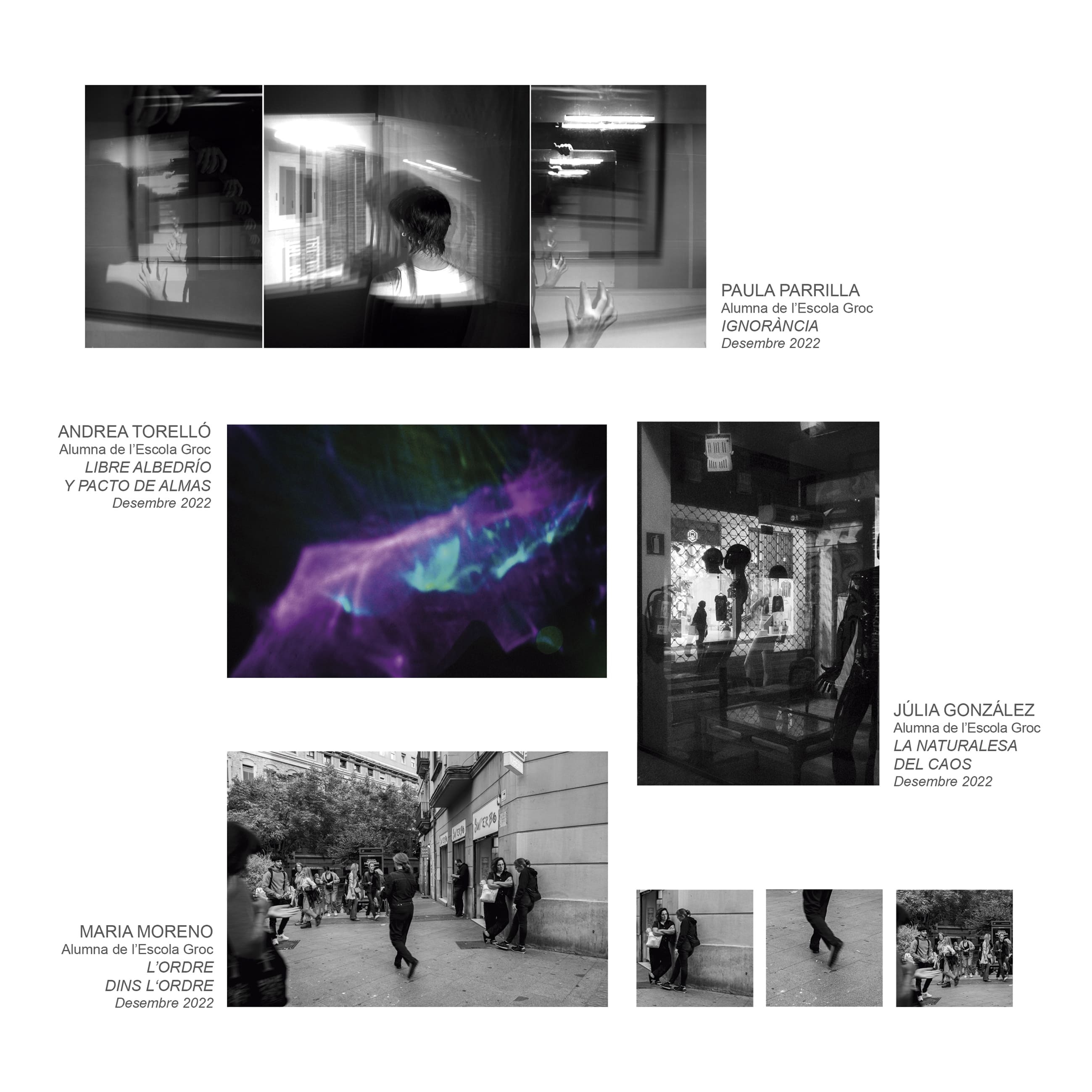 Groc educates its students in all the dimensions they require in order to tackle the challenges of representation posed by the contemporary photographic image.
By combining theoretical and technical rigour with an approach to the phenomenon that ranges from the expressive and experimental values to those of the most highly documentary nature, Groc trains its students to address the photographic issues that may arise in the professional world.
In this latest edition of the exhibition, the projects on show revolve around a specific subject matter: "Order and Chaos". The works exhibited reinterpret, reconstruct, and transgress these universal concepts. These photographs depart from literalism and delve more deeply into aspects such as language, the creative process, and the full awareness of the photographic act.
Groc, Escola de fotografia i disseny
groc.cat