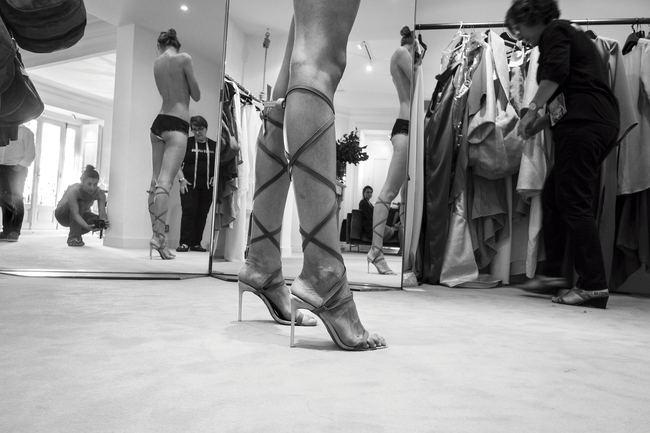 For seven years I have been documenting the process undertaken since the moment that a fashion designer (Marcos Luengo) came up with an idea for a new collection to the time when it was first presented to the public on a catwalk.
This provided me with the opportunity to track the different stages of the creative process involved, from the choice and purchase of the materials; the design and manufacture of the garments; fitting in the workshop, backstage and wardrobe, and finally the preparation and presentation on the catwalk.
The different locations where these stages take place are the designer's workshops and ateliers in Oviedo and Madrid, as well as the different catwalks where his designs have been shown to the public (Museo del Traje, Palacio de Cristal, Centro Centro and at the IFEMA Mercedes-Benz Fashion Week).
Here you have Before the Glamour, an overview of this process.