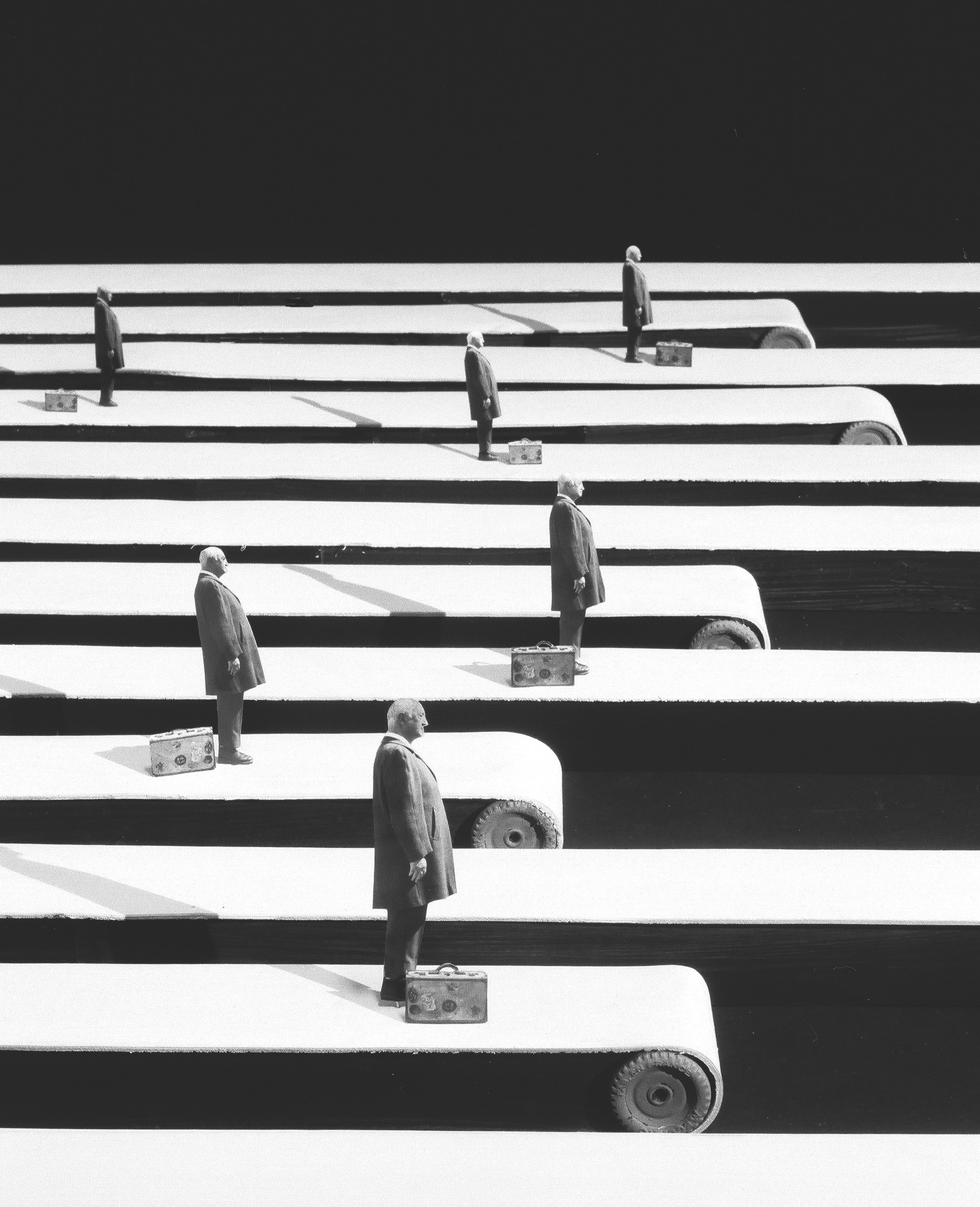 Garcin reinvented himself as a photographer at the age of 65, when he retired from his job as a lamp salesman.
He created a character that takes centre stage in all his works. He appears in most of his photographs, sometimes accompanied by his wife, as the protagonist of sundry situations that recurrently refer to mythical characters such as Sisyphus or Icarus.
As if he were a conjurer, he uses his photographs to present a world that is unreal, imagined, created through photomontage, involving images that have been cut out and pasted. Small settings, created for each photograph, introduce us to the imaginary scenarios of a fictional world that may at the same time provide us with the keys for better understanding our own one.