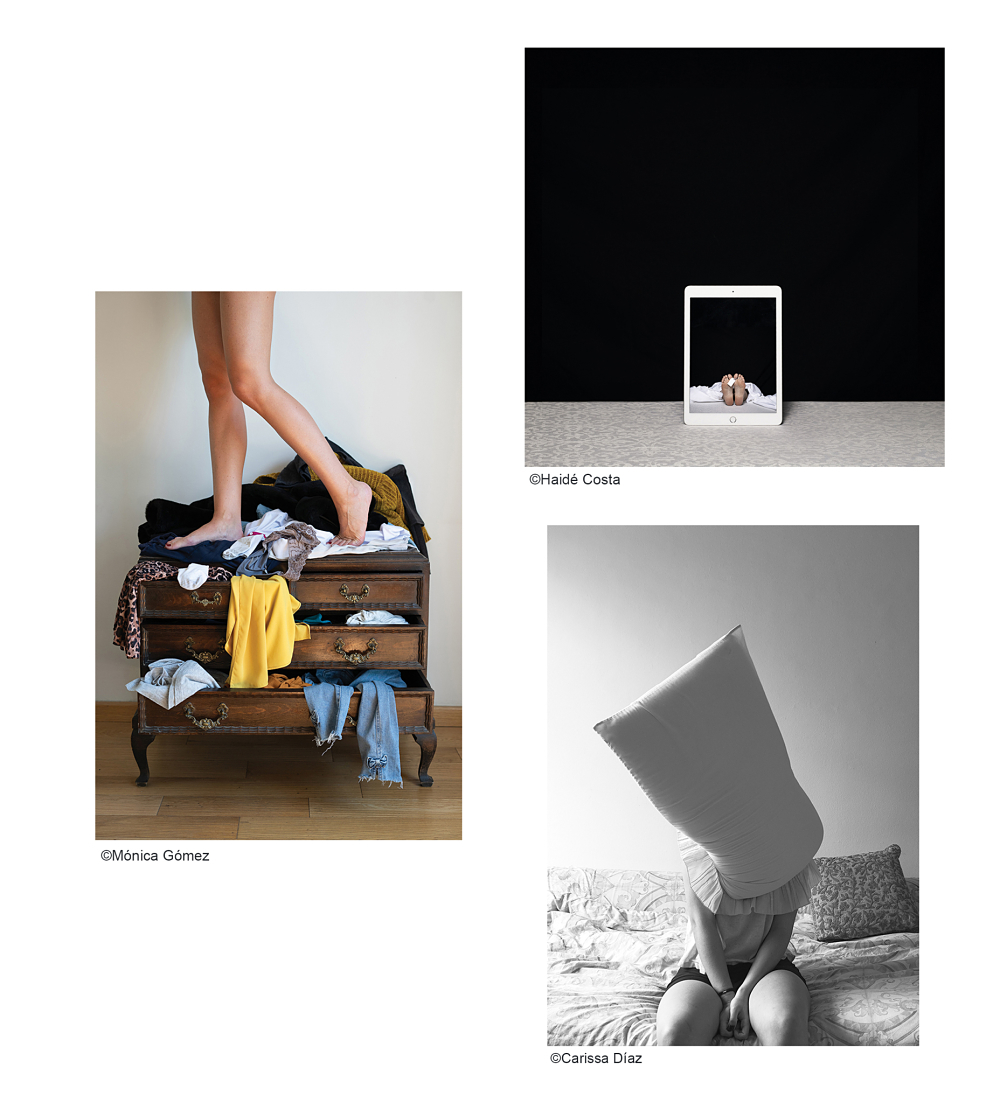 Elisava, Barcelona's Higher College of Design and Engineering, organises a master's degree in Photography and Design that studies photography as an open discipline.
The Master's dissertations consist of a series of staged self-portraits that explore the notions of identity from different perspectives:
The work by Haidé Costa, Almost Unreal, deals with symbolism, irony and our crude reality, exploring the collective and extravagant experiences we are living in the time of Covid.
In turn, Disturbing Obsession, a project by Mónica Gómez, seeks to question people's compulsive attitudes towards fast fashion, and addresses its environmental repercussions.
The work by Carissa Días, Perteneser delves into the sense of belonging that arises from the place we call "home", while exploring the search for one's own identity.