ROBERTA: DIARY OF TRANSITION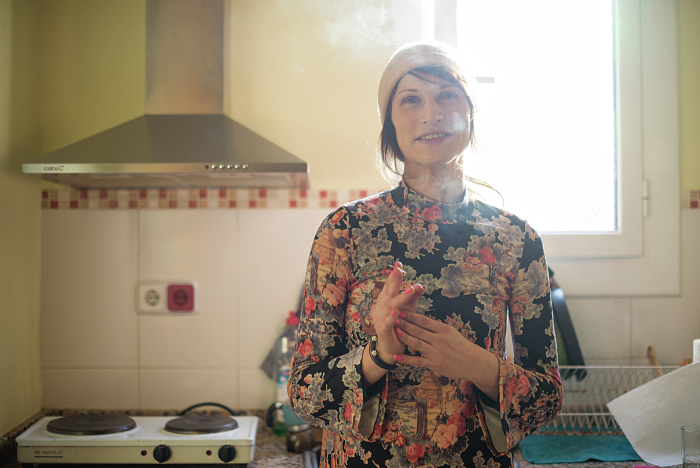 This is Roberta's story. At the age of thirty, this Italian living in Barcelona decided it was time to live the way she felt; as a woman.
So, in January 2017 she embarked on a long journey in search of her femininity and her own identity A few months later, Roberta allowed me to portray her in some of the more mundane moments of her everyday life: loading the washing-machine, getting dressed, shopping for groceries, watering the plants, and sunbathing on the beach.
The exhibition "Roberta: Diario de Transbordo" witnesses Roberta's gender transition through seemingly simple events that constitute an act of protest. Because living as one feels has now become a political statement.