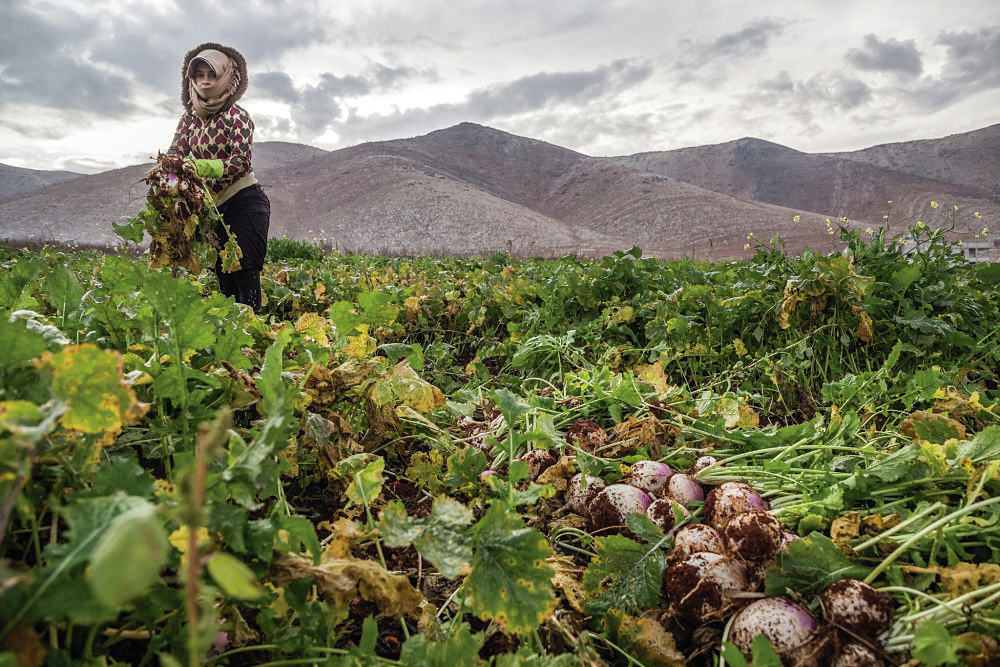 Syrian refugee day labourers in the Beqaa Valley.

Lebanon is the country that receives most Syrian refugees per capita, a total of almost one million. With a square area equivalent to one third of Catalonia and a population of 6 million people, it is estimated that one in four inhabitants is a refugee, either Syrian or Palestinian.
Approximately 40% of the Syrian refugees in Lebanon are found in the Beqaa Valley. A population of some 350,000 are located in informal refugee camps consisting of small leasehold plots of land, paid for in cash or labour in Shawiz, which is chiefly responsible for the camp. In this situation, the women and children are obliged to work in the camp in precarious and exploitative conditions, although the pittance they earn is vital for the survival of their families.
This exhibition forms part of the "Aamelat Souriyat" project, conducted in collaboration with the NGDO Alka and which has received support through the DevReporter 2019 grant in the framework of the European "Frame, Voice, Report" project, with funding from the European Union, Barcelona City Hall and the Catalan Agency for Developmental Cooperation.