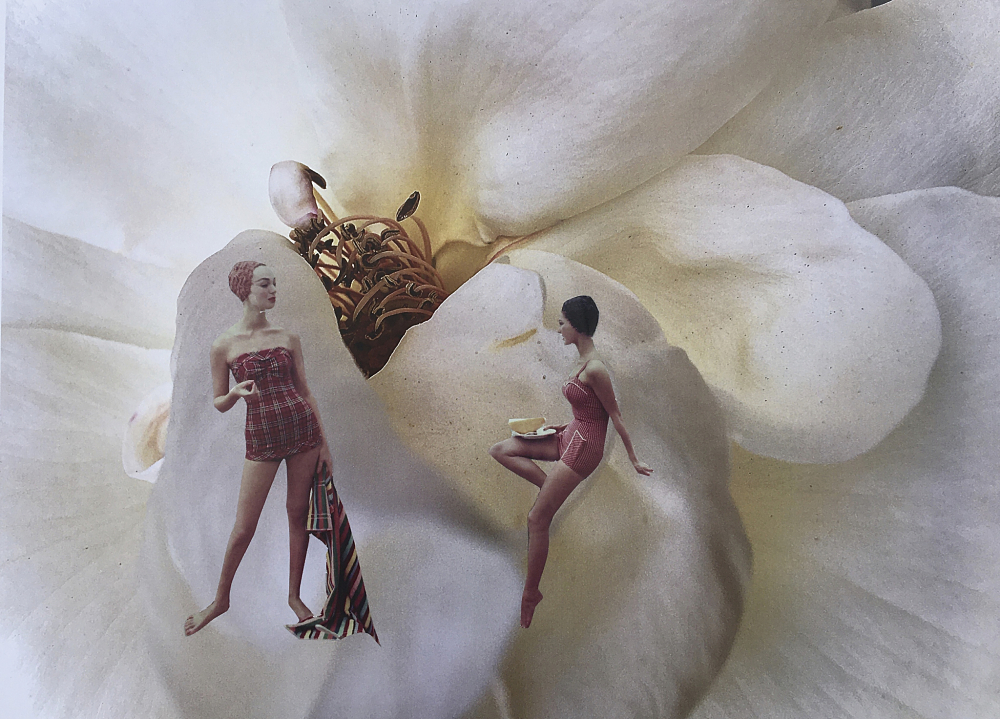 The walks were everything those days. Going out when nature was prettier than ever made us feel different for a brief moment, yet not the same as we had been.
During those short walks we were consumed by another reality that was far removed from that bad dream. Flowers and leaves floated in the air of the spring we longed for, and we submerged ourselves in them to avoid thinking. Tiny details became significant and essential, and as we strolled, we greeted people as if we had known each other all our lives.
And so we wandered just a few steps from our homes, listening to the whispers of those who were no longer with us, telling us to enjoy that spring despite everything, enjoy it and all the ones to come in our lives.
I took the photos of the flowers on the walks permitted during the lockdown. I then performed the photomontage/collage with images of fashion from different decades, seeking to convey the winds of freedom.