Symmetries of the Eixample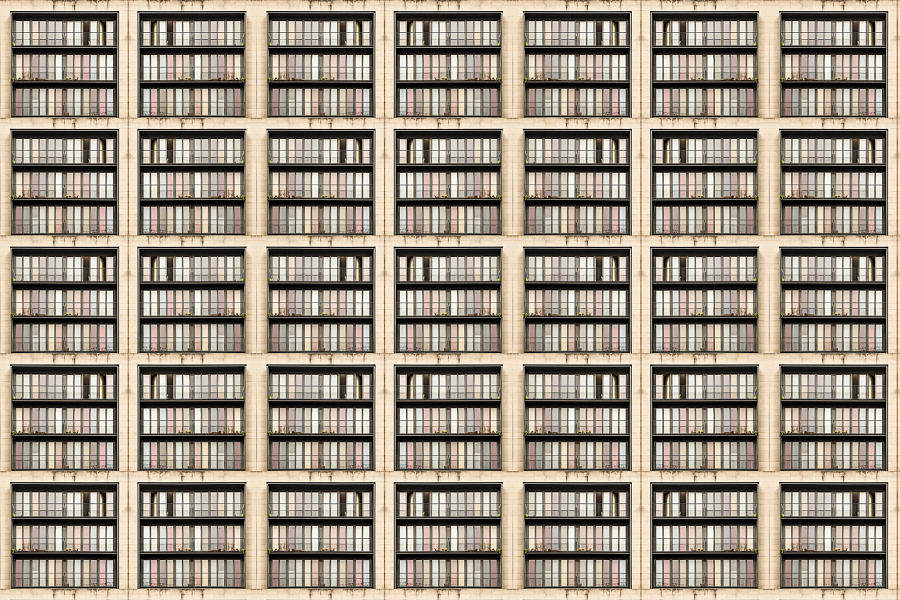 This series is informed by a stroll through the district of the Eixample, gazing at the facades on its buildings. It is in a way a homage to the 1860 Cerdá Plan.
Just as Cerdá transformed the city of Barcelona, I have "transformed" the facades on the buildings to create symmetries that are similar to those reflected in its streets.
As if playing a game, I look for symmetries based on duplications and transpositions, with the result being that the facades that appear in the images do not actually exist, but instead are illusions or recreations based on existing photographs.
I use repetition to convey a notion of infinity and at the same time of massification so that we may somehow become aware of how we need to live in our cities.