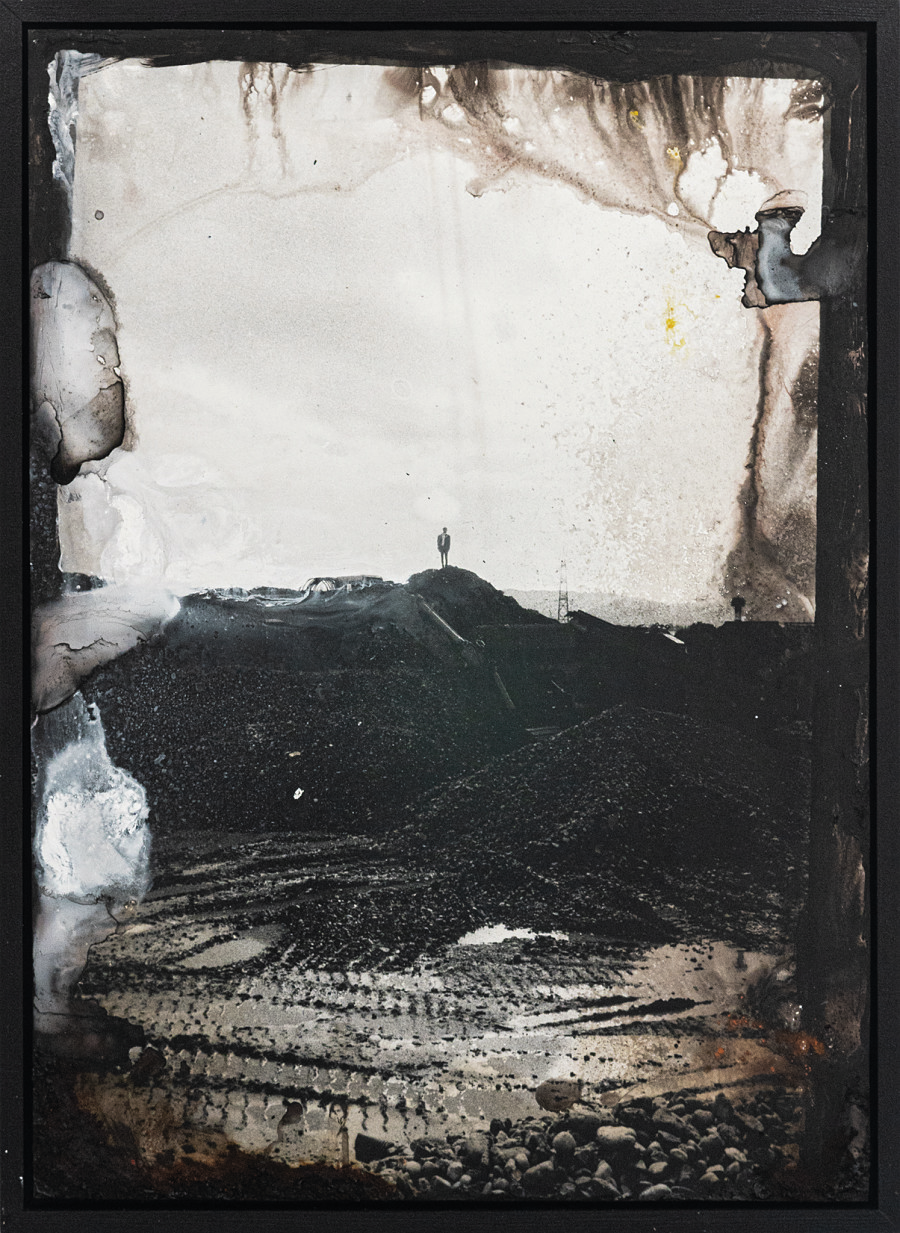 Marc Avila's images evoke a world of prison cells. A lone man stands amidst deserted landscapes with seemingly opaque atmospheres.
The air is as dense as a wall, and these walls are both a prison and a screen. A prison, because they incarcerate individuals within a world of hostile forms on which they are entirely dependent, as just one form among others. A screen because ultimately, over and above its initial physical presence (altered, scratched), it merges imaginary forms that place the characters in a fictional setting.
Words appear among these signs in a human attempt to inhabit these non-places. And these words may be the only features that will survive matter's geological and chemical erosion.
Christian Maccotta, Director of Les Boutographies festival in Montpellier.